3-Line release 3.ssentials Issue 4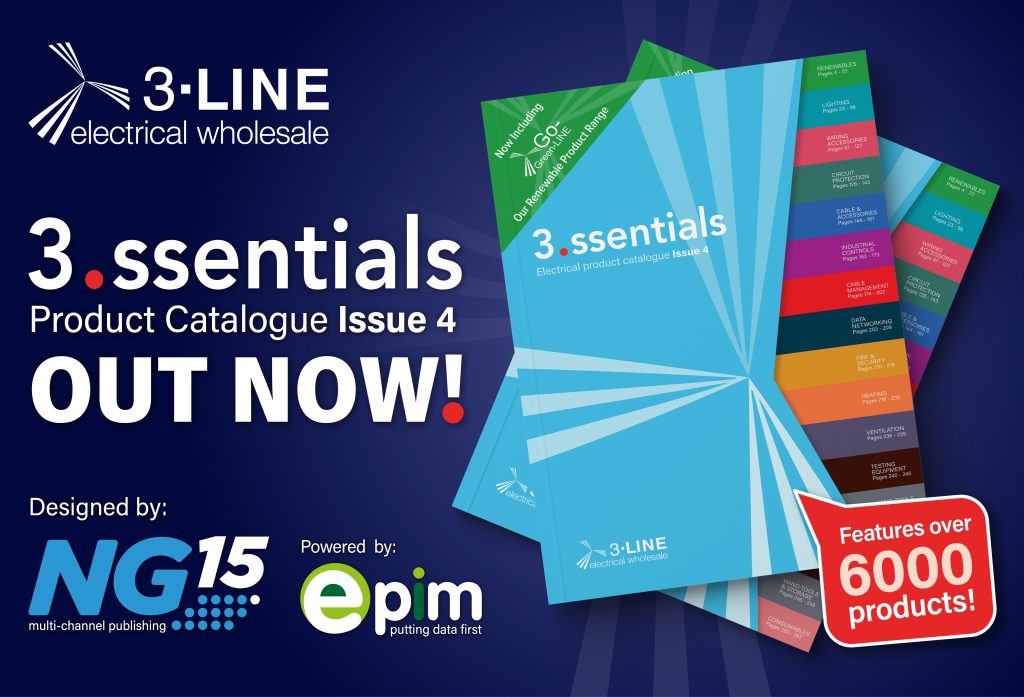 A Powerful Tool for Reaching Customers and Driving Sales
3 Line Electrical has launched their new priced, trade catalogue and is available from all their UK trade counters. The catalogue now features over 6,000 products including lighting, wiring accessories, circuit protection, cable and accessories, industrial controls, cable management, fire and security, heating, ventilation, testing equipment, hand tools and consumables.

3-Line see their catalogue as an essential part of their marketing toolkit and have continued to expand and improve all product sections. In their latest catalogue for example, they have introduced a 'Renewables' and 'Data Networking' section, providing their customers with even more choice, and making it 'twice the size' of the original catalogue, as launched back in June 2020.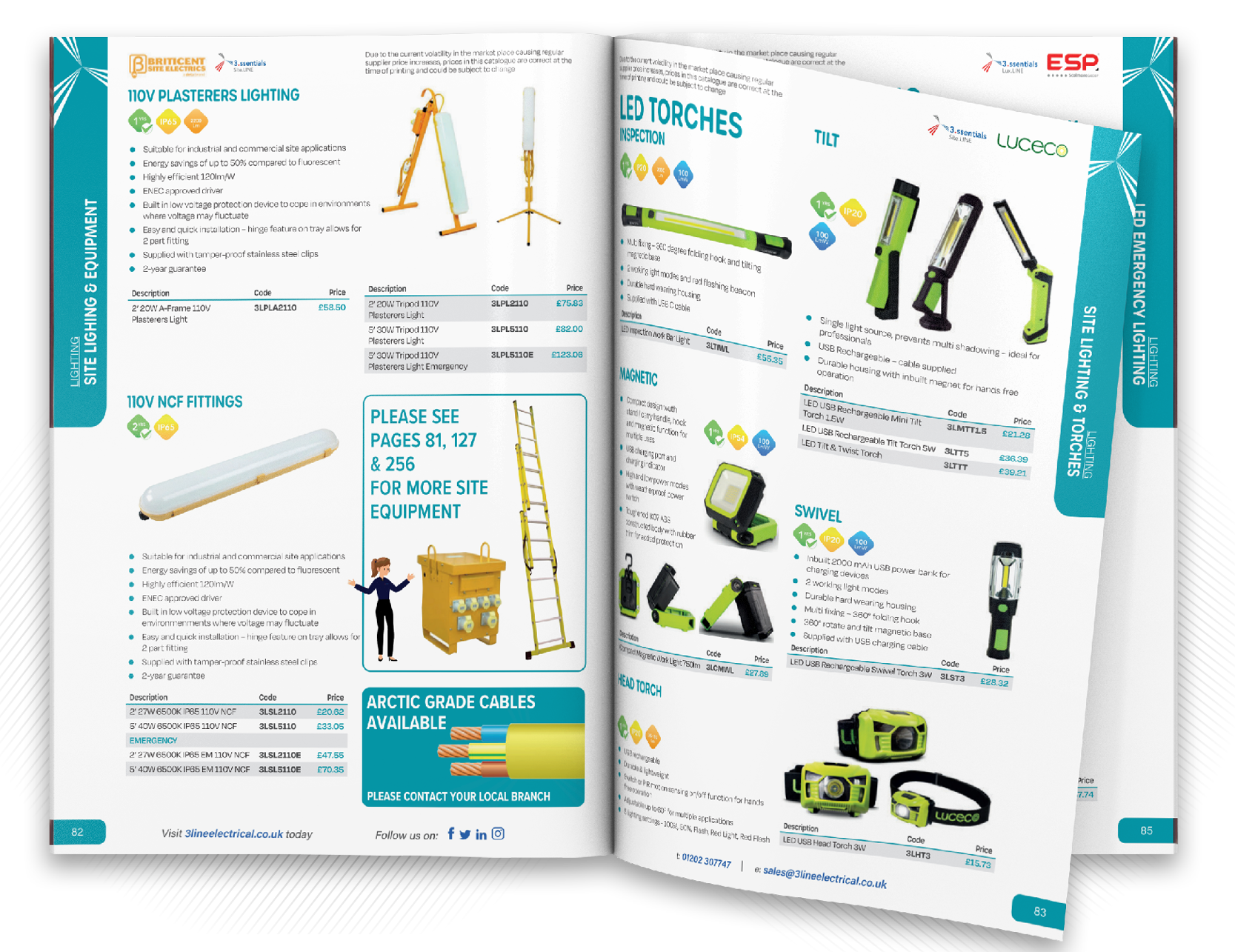 As well as this, they have introduced point-of-sale 'lectern catalogues' to all their 3-line Electrical stores. Visiting trade customers can now quickly browse the catalogue and have the convenience of always being able to find exactly what they need.
The lectern pages are printed on a special long-life, durable, (eco-friendly), waterproof, wipeable coated paper and the pages are replenished each time 3 Line update or add new sections to their catalogue.
NG15 are now working with 3-Line to produce a specialist 3-Line Renewable Catalogue, and two seasonal catalogues for Lighting and Heating.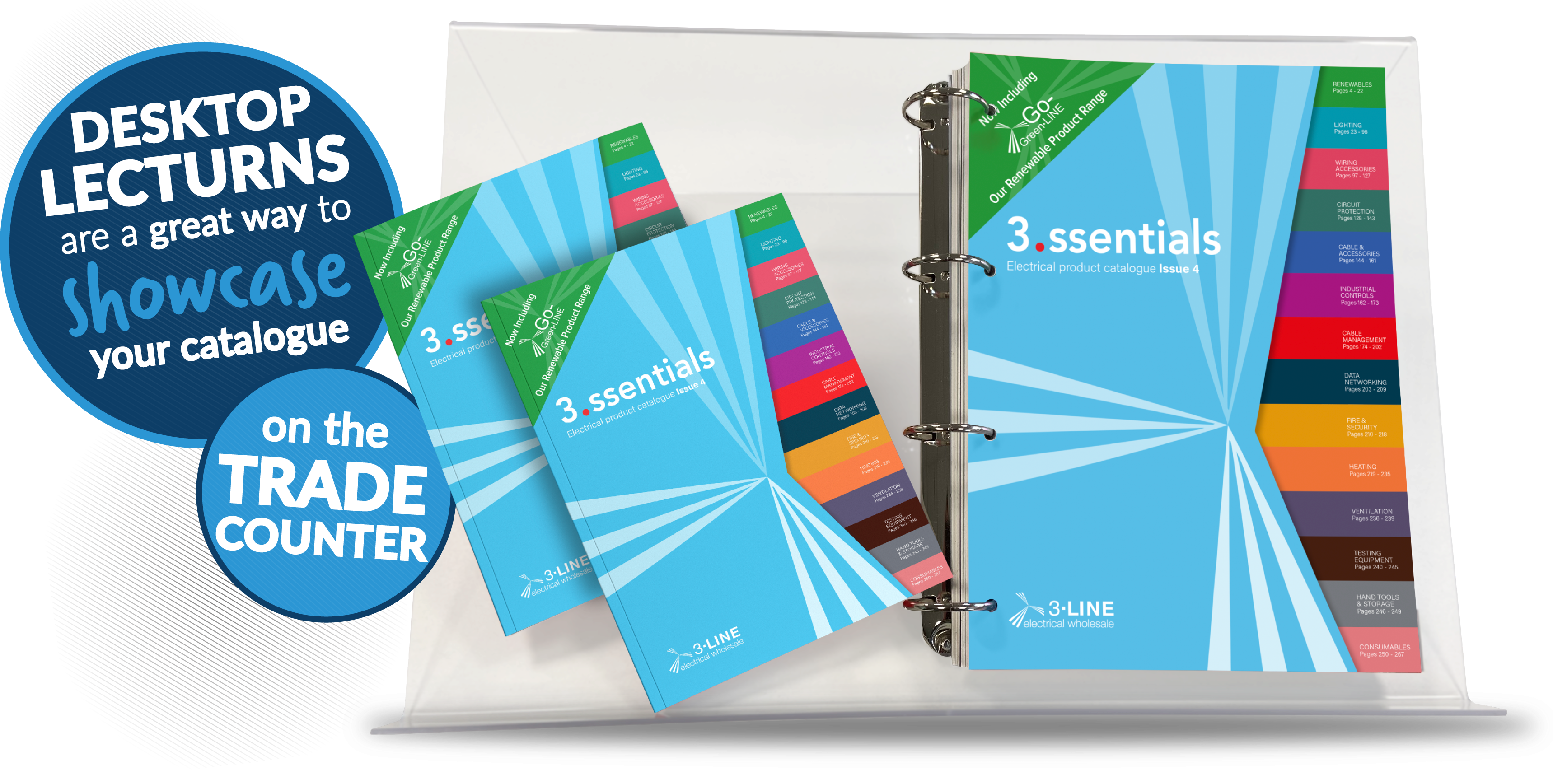 Remember, a printed or digital catalogue is a powerful marketing tool for reaching customers and driving sales. NG15 recommend focusing on creating an engaging, informative, and visually appealing catalogue or brochure that will showcase your products or services in the best light.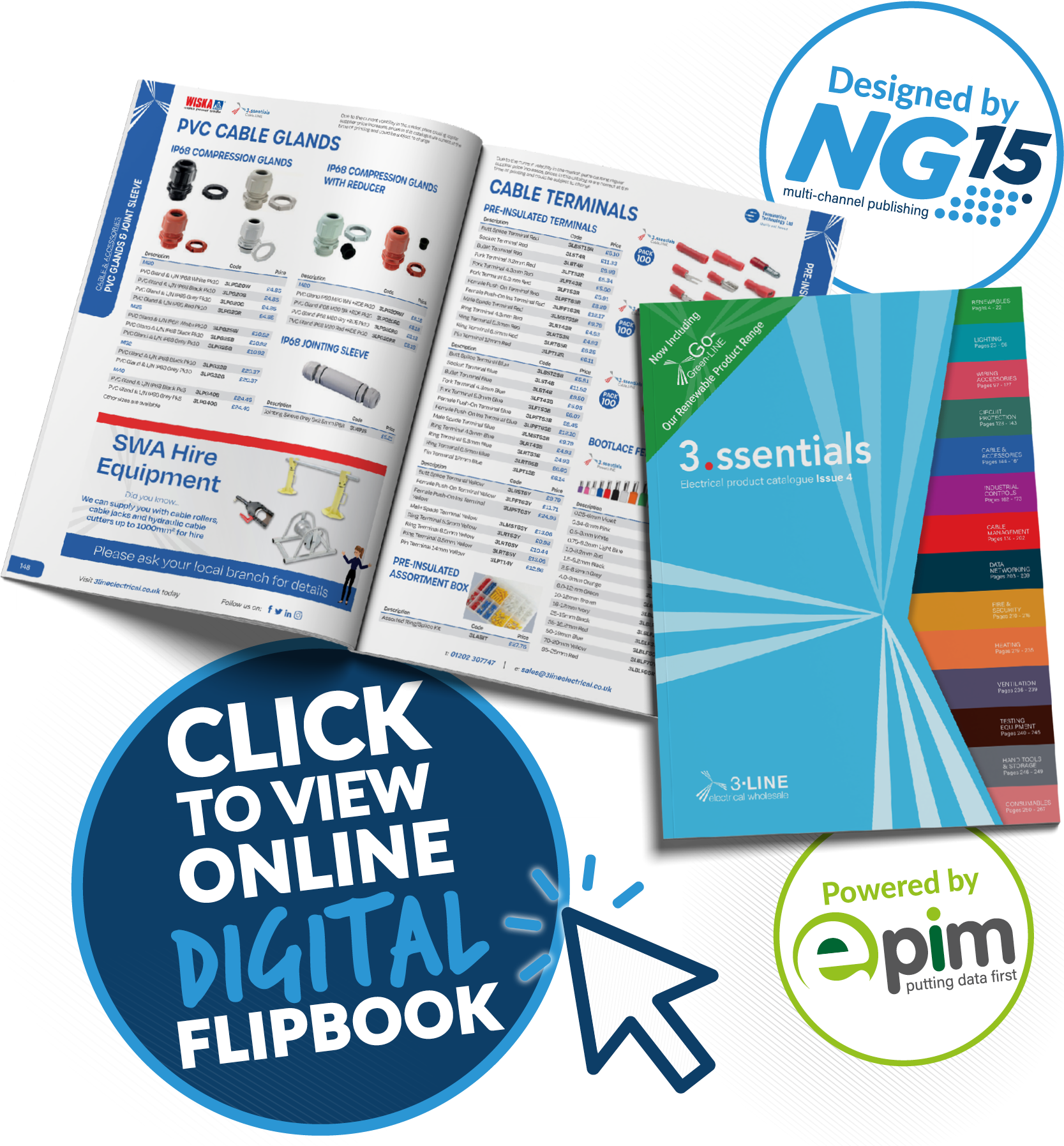 ---
Talk to us about your next catalogue…
For more information on our design services and the benefits of using e-Pim to drive your publications, get in touch with Suzanne Adgar:
T: 01623 886 992
M: 07795 836194
NG15 specialise in Product Information Management, digitalisation, catalogue and graphic design services.
Helping you to Digitalise, Connect, Distribute & Grow.