Fegime's eCatalogue Issue 2 is LIVE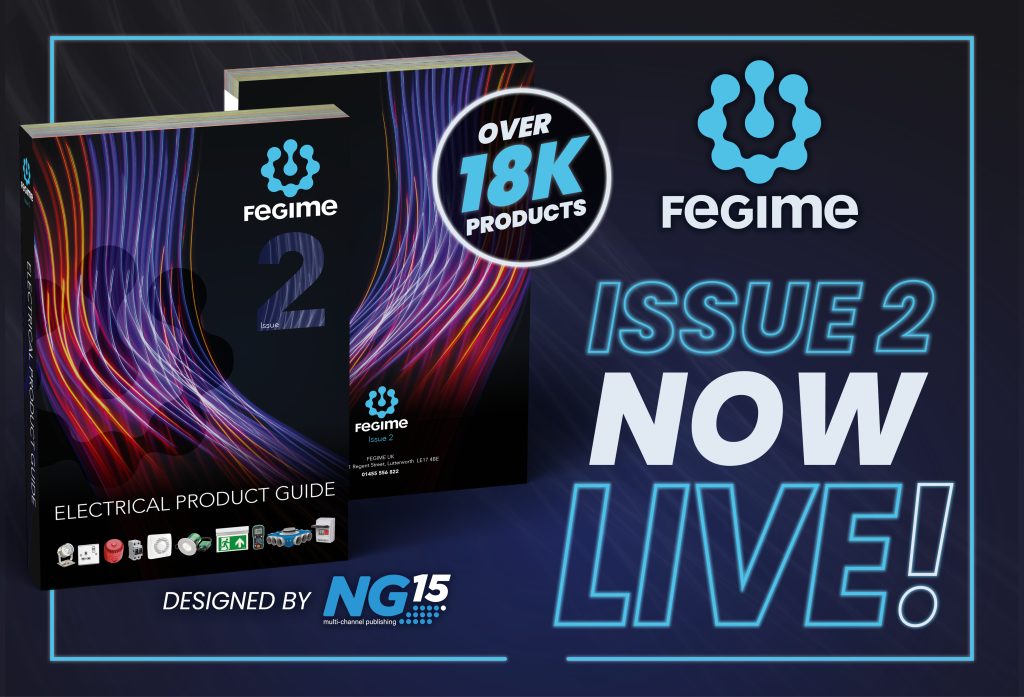 Have you 'clicked' to see Fegime's Digital eCatalogue?
Fegime Electrical Product Guide (Issue 2) features over 18,000 products, including 800 'digital pages' of products from over 130 of the industry leading brands. Most importantly, it provides a wealth of high-quality information, and an ideal opportunity for all Fegime members to increase sales and reach new customers.
NG15 Ltd creative team have once again enjoyed the privilege working with Alan Reynolds (Fegime's Chief Executive Officer at FEGIME UK) and his team, to create this important, leading industry catalogue. We worked closely with each of the Fegime suppliers, making sure that all brands, products and content represented are of the highest quality. NG15's senior designer Alan Snell commented; "Fegime's suppliers have been incredibly helpful and quick to respond to our requests for product images, reference information and other content required to create the 800 Fegime digital catalogue pages".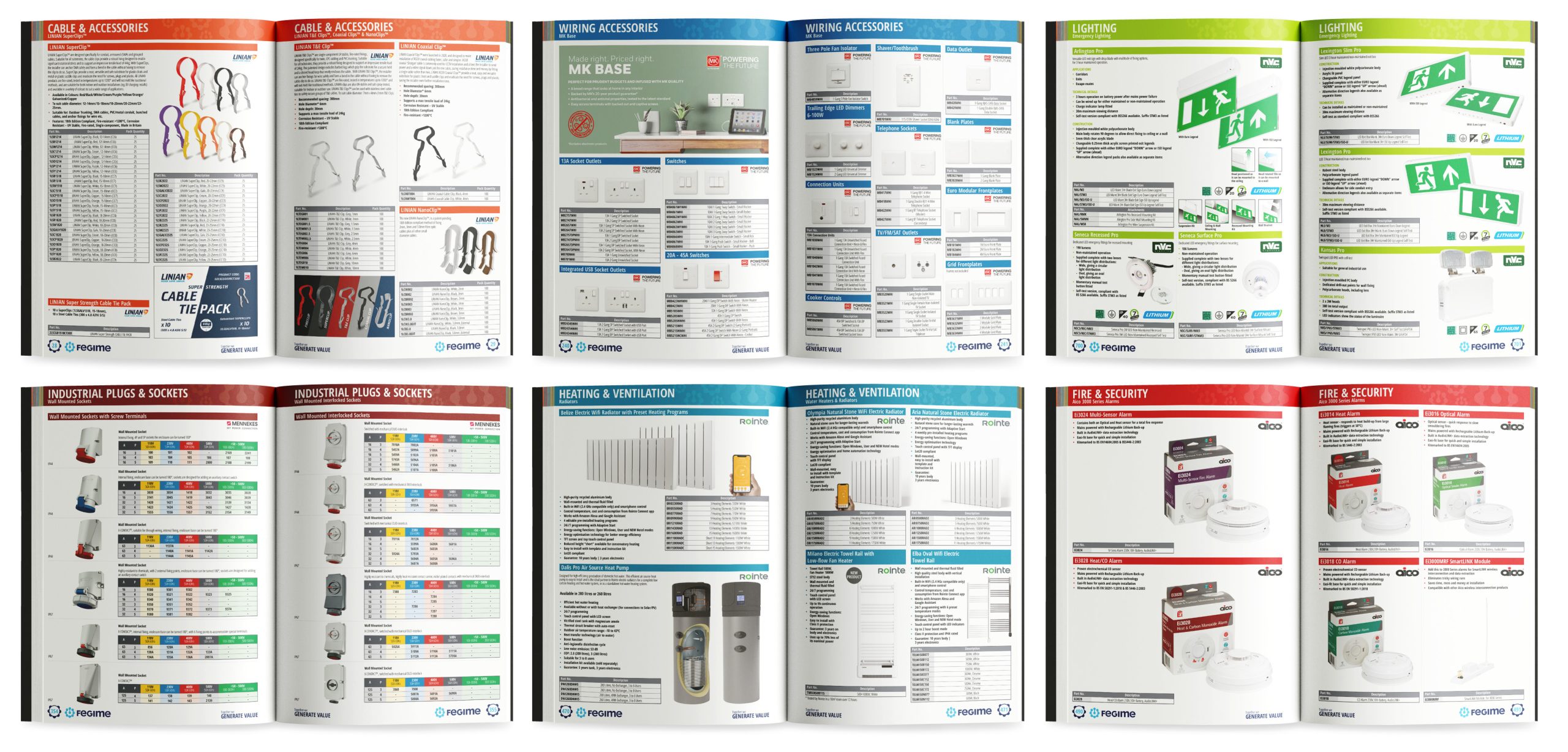 NG15 are also delighted to have received some great feedback from some of the Fegime Suppliers, including Metpro's Marketing Manager Jacob Rudge who said, "As always, the NG15 team made this very easy. All communications received were clear, concise and sent in a timely fashion. Plus the team were always on hand to answer any questions and provide support as necessary. Just another example of why they're so easy to recommend."
The Fegime digital eCatalogue allows products to be quickly located. With its smart search function, you can type a keyword, product name or product code and it will instantly deliver the information required. It can be accessed from anywhere, at any time and on any device.
We thank everyone at Fegime and all of the Suppliers for their contribution, and look forward to working on the next Fegime publication and digital eCatalogue.
What are the main benefits of an eCatalogue?
• Convenience and accessibility
• Easily shareable online
• Easy to update and maintain
• They reduce admin, print, and distribution costs
• They add another level of professionalism
• Catalogues are easily scalable
• Fast product search
• Can include 'interactive links' direct to your website product pages
Contact NG15 to find out more about catalogue design, eCatalogues and catalogue publications.
T: 01623 886 992 or email suzanne@ng15.co.uk