Logo Redesign for DH Stainless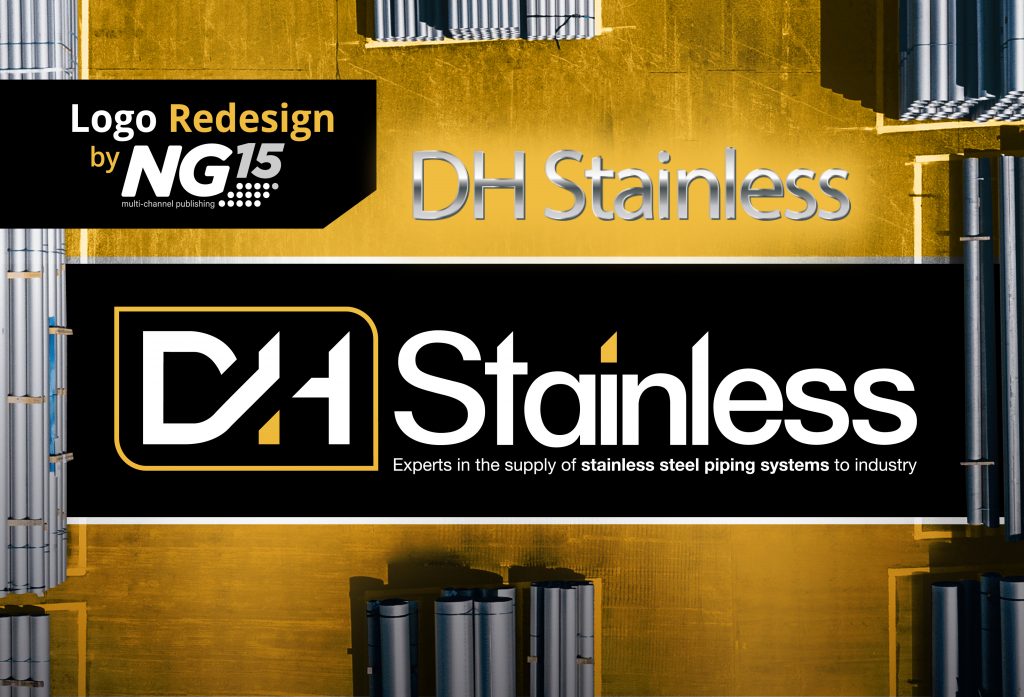 NG15 Creative Team tasked with logo redesign for DH Stainless
DH Stainless are the leading UK stockholder and distributor of stainless steel pipe, tube, fittings, flanges and valves.
They offer a comprehensive range of stainless steel piping and tubular products either from stock or on a short lead time through their approved supply chain.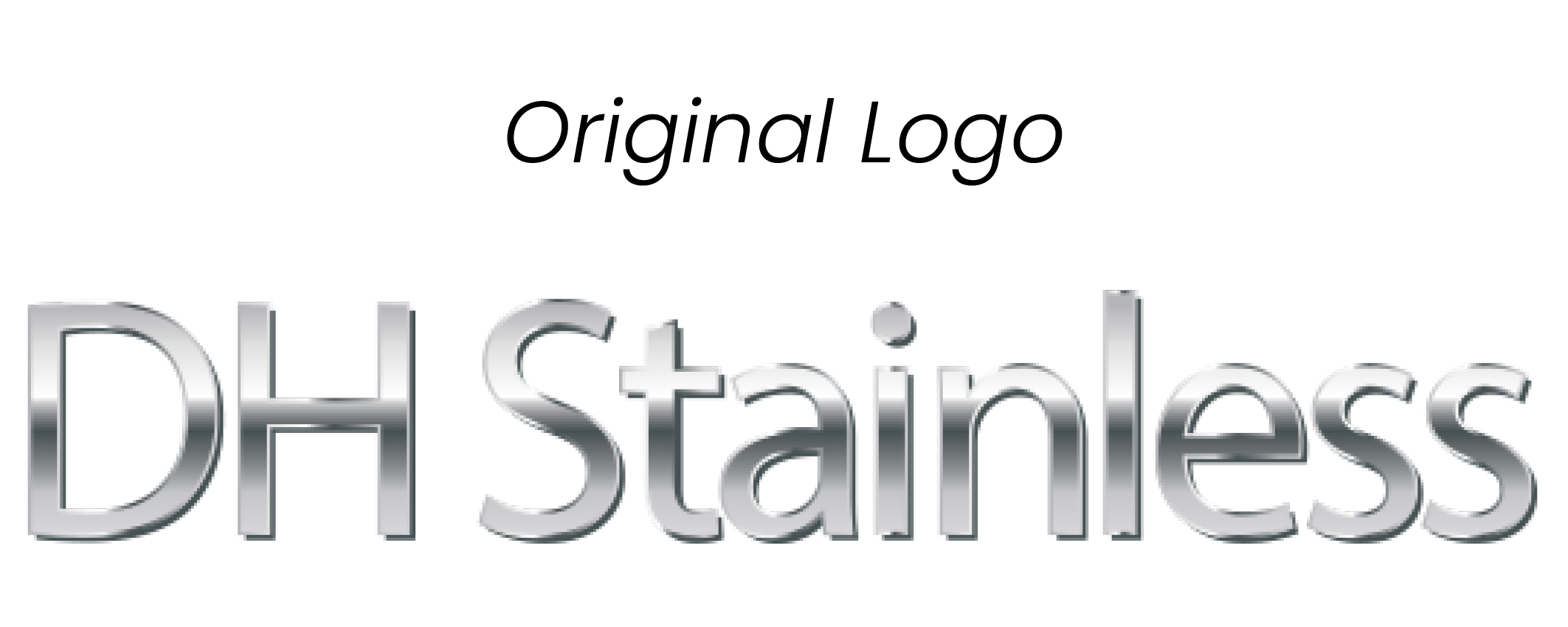 Having already built up a good working relationship with DH Stainless as an e-Pim client (our PIM solution), they approached the NG15 Creative Team to discuss a redesign for their company logo.
Their original logo had become tired and dated and required a refresh with a modern twist, that would set them apart from their competitors. Chris Turner, General Manager for DH Stainless explains "we felt that we needed a rebrand, our previous logo didn't give us a real identity. We are a market leader and wanted an identity that reflected this."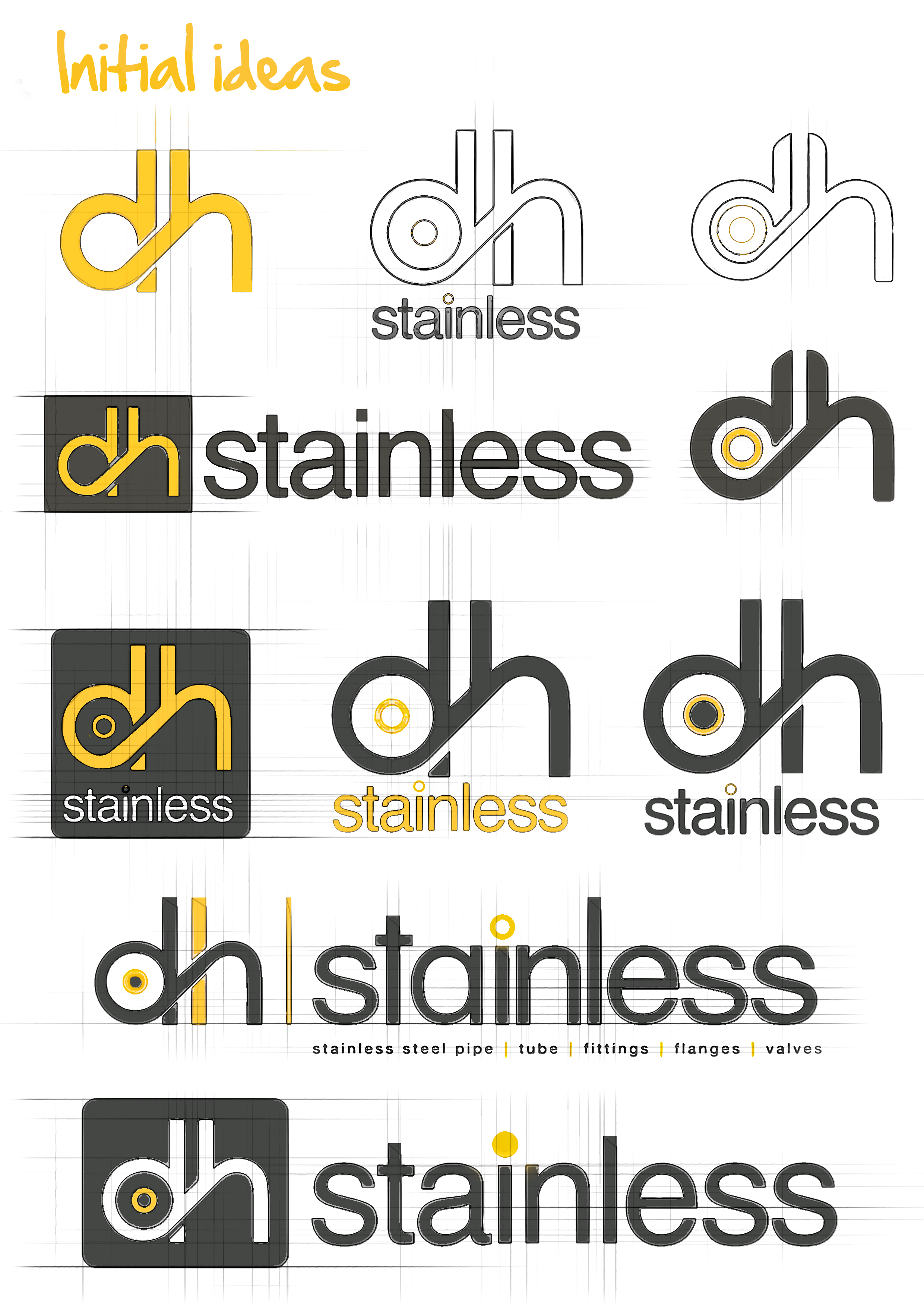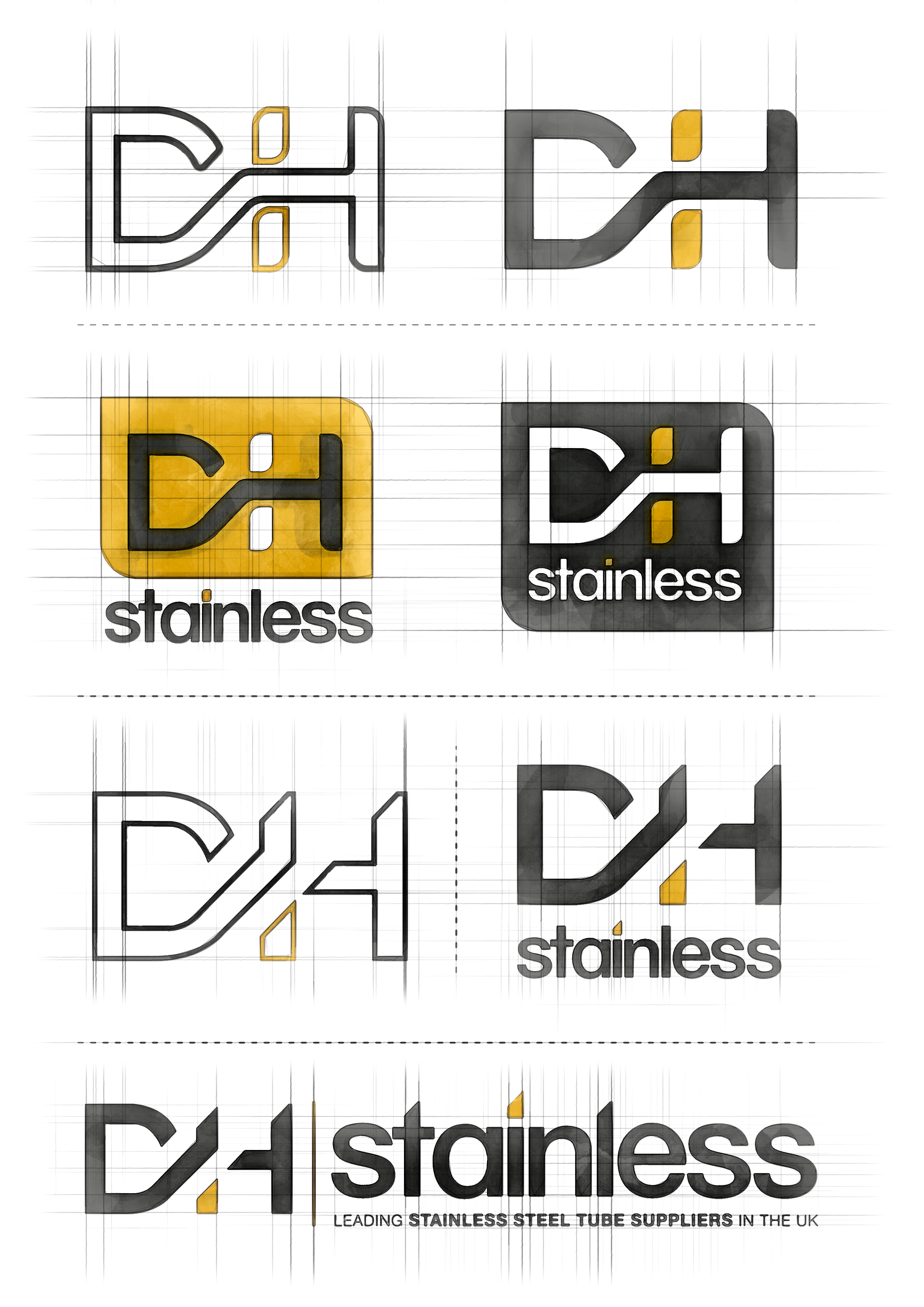 Our Senior Creative Designer at NG15, Dan Howell, got to work on producing some initial ideas based on conversations with Chris and research into competitors and their industry as a whole. 
Dan comments "It was great working with Chris through-out the project, he was very open-minded when it came to me pushing the design as far away from the original.
Although initially we were just refreshing the logo, Chris understood that we needed to view the bigger picture; how will it work across all media, both offline and digitally, so we began to treat it as a branding project. This allowed me to draw out certain elements of the logo and create various assets to use on future projects to really give DH Stainless a well rounded brand identity."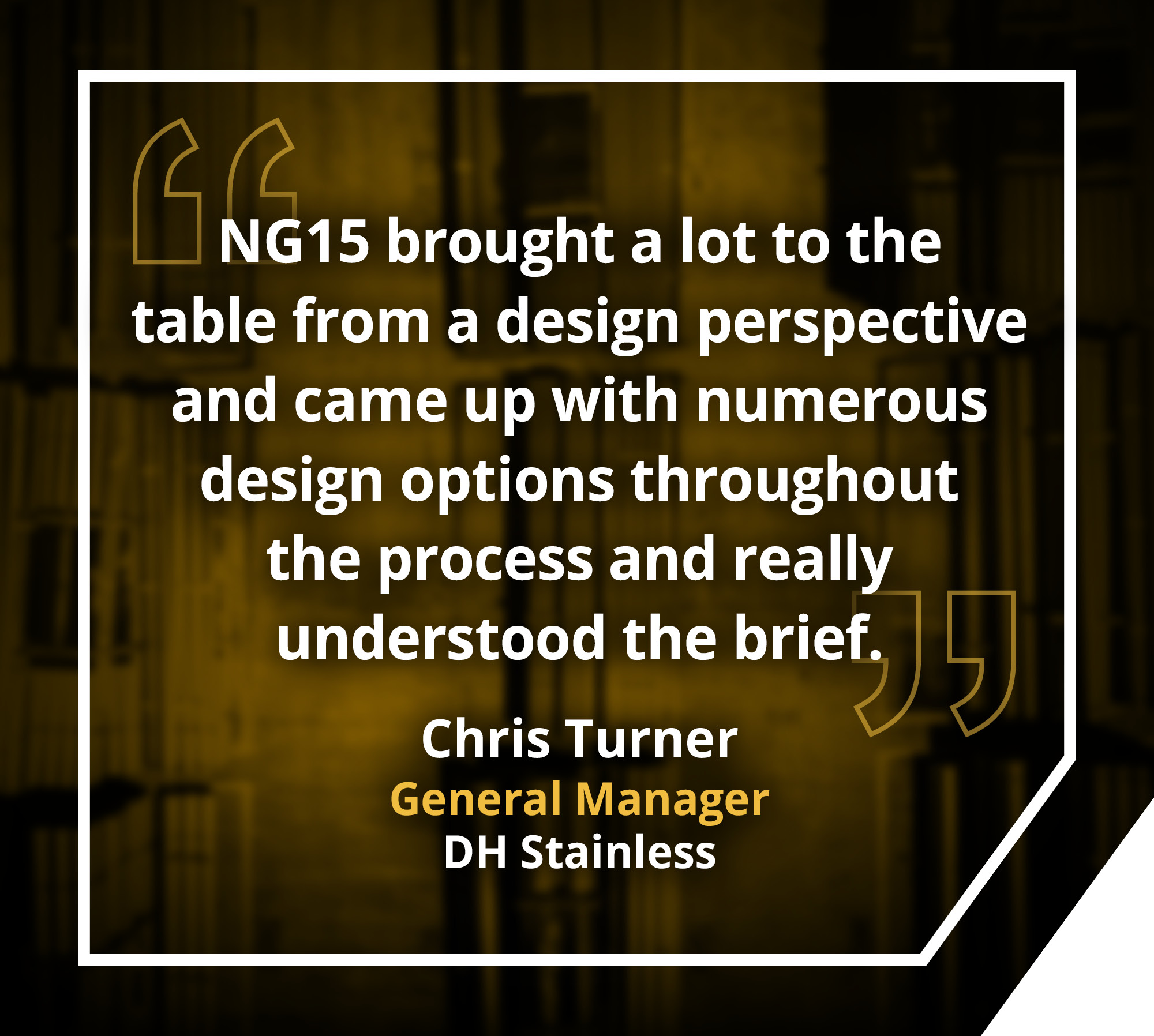 Two versions of the logo were created, the main landscape version which included a strapline and a smaller 'Badge' version to be used in smaller spaces but still looked coherent. Print and Digital versions were supplied in various file formats and colour ways so they had full flexibility for where they wanted to use their logo, whether that be on the side of a lorry, website, business cards or clothing for example.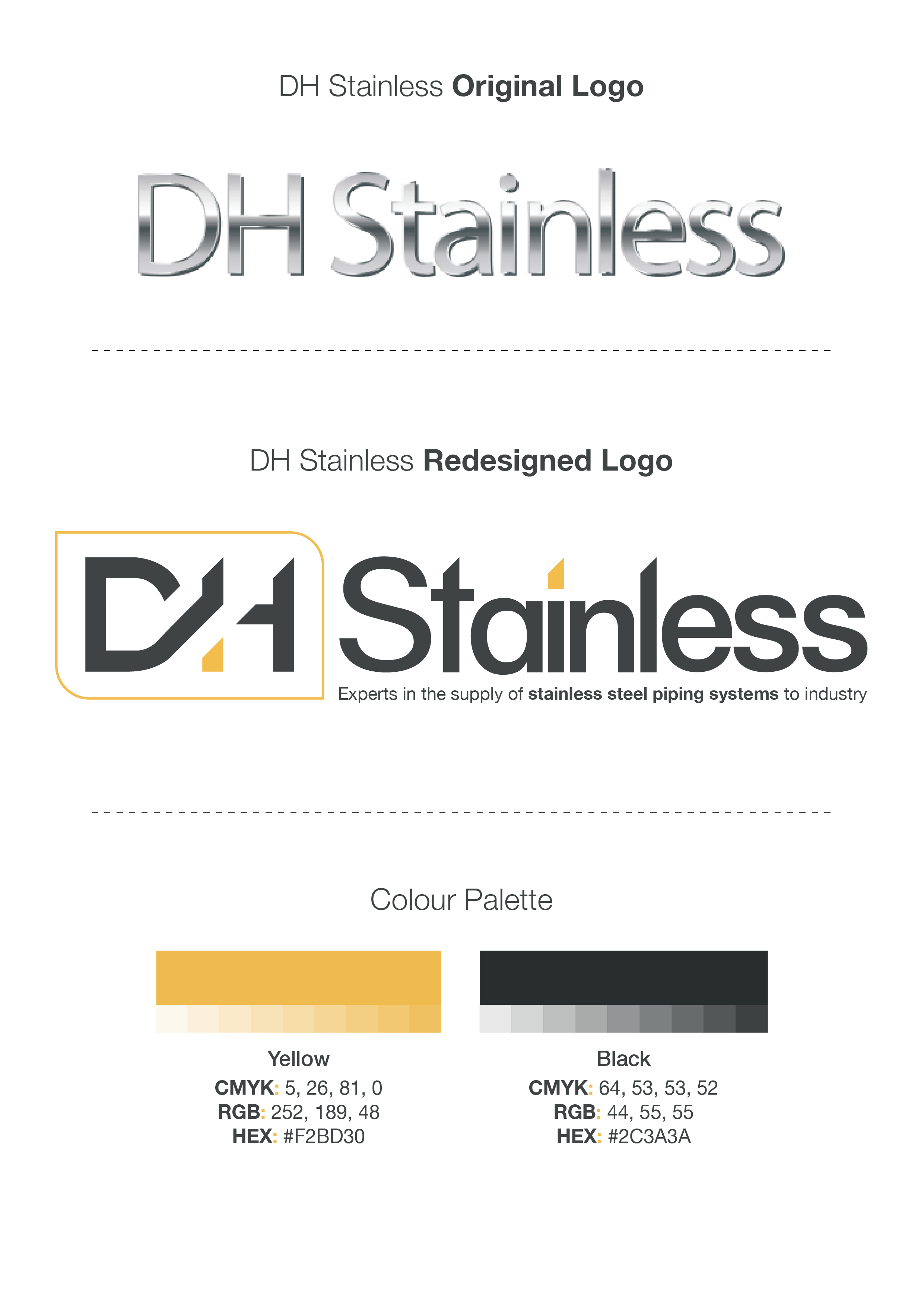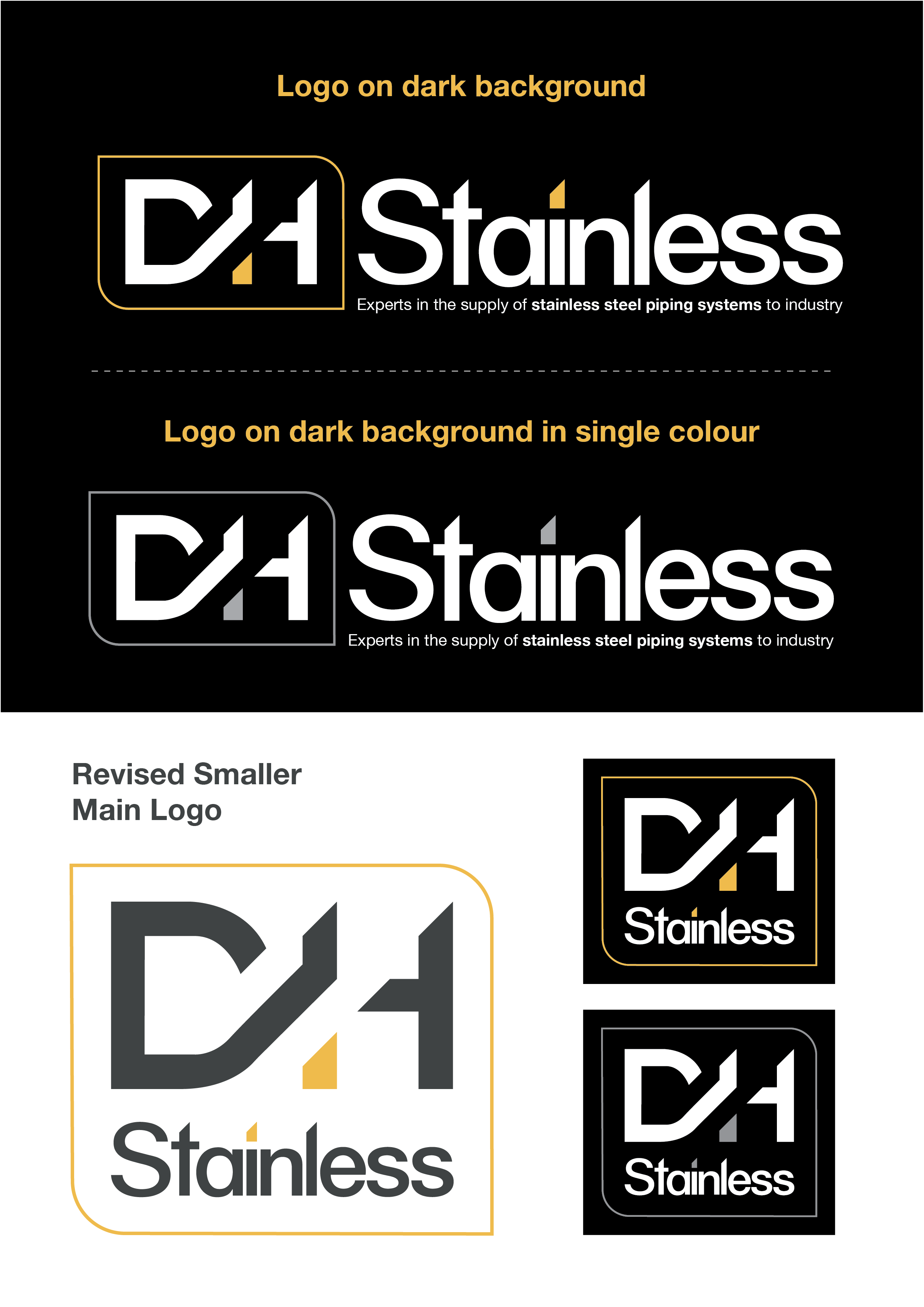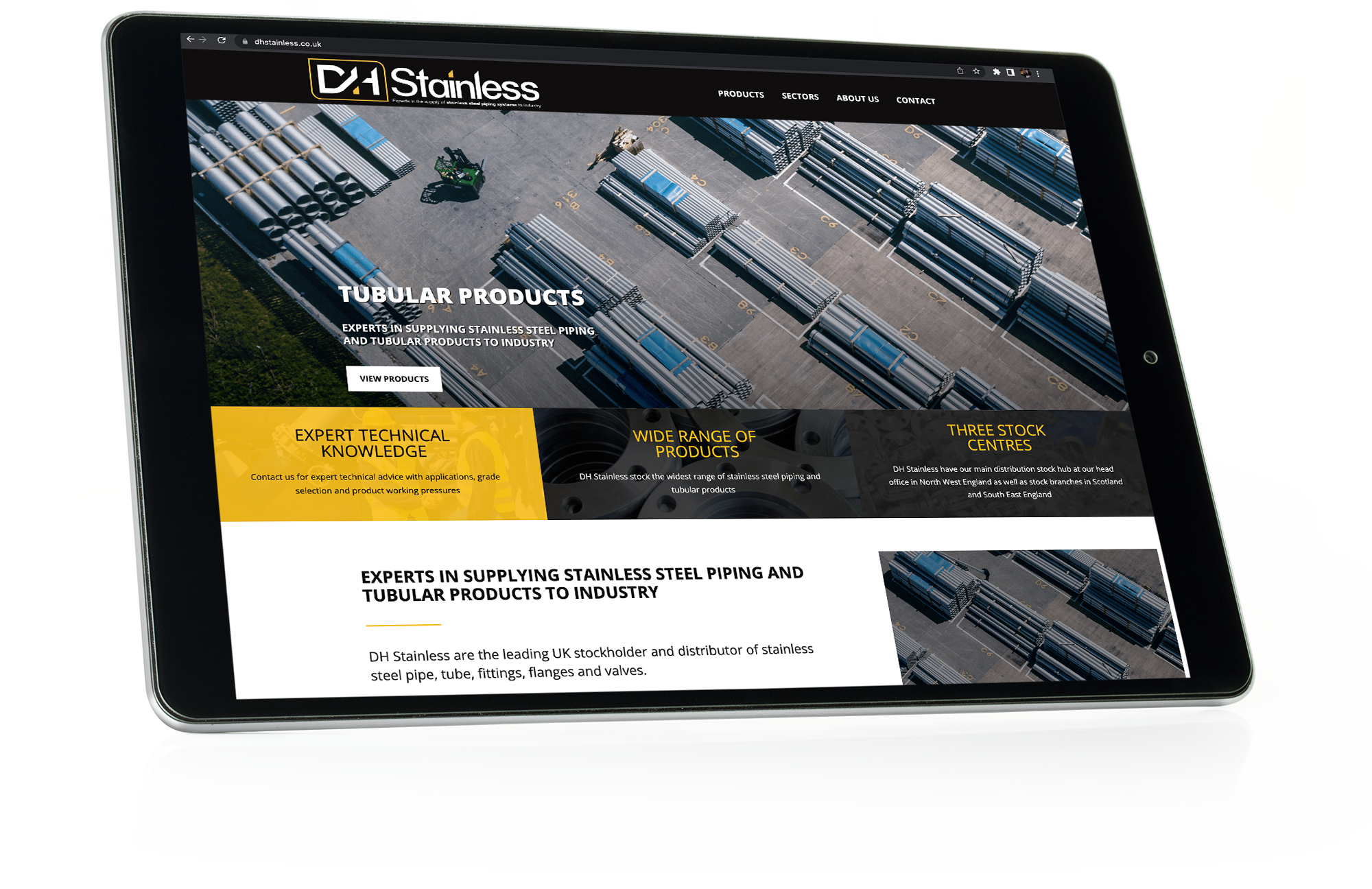 DH Stainless have fully embraced their new identity, implementing it across all their collateral. The rebranding has, in Chris' words, "given DH Stainless a new vigour and all the staff, company wide, have got behind the design. We found NG15 and Dan a pleasure to work with. He brought a lot to the table from a design perspective and came up with numerous design options throughout the process and really understood the brief. Whenever we wanted an alteration it was never met with resistance or negativity."
Since producing the logo in early 2022, NG15 have also produced Flyers, Powerpoint Presentation Templates, Exhibition Stands and Pull Up Banners for DH Stainless and we look forward to working with them again on their future projects.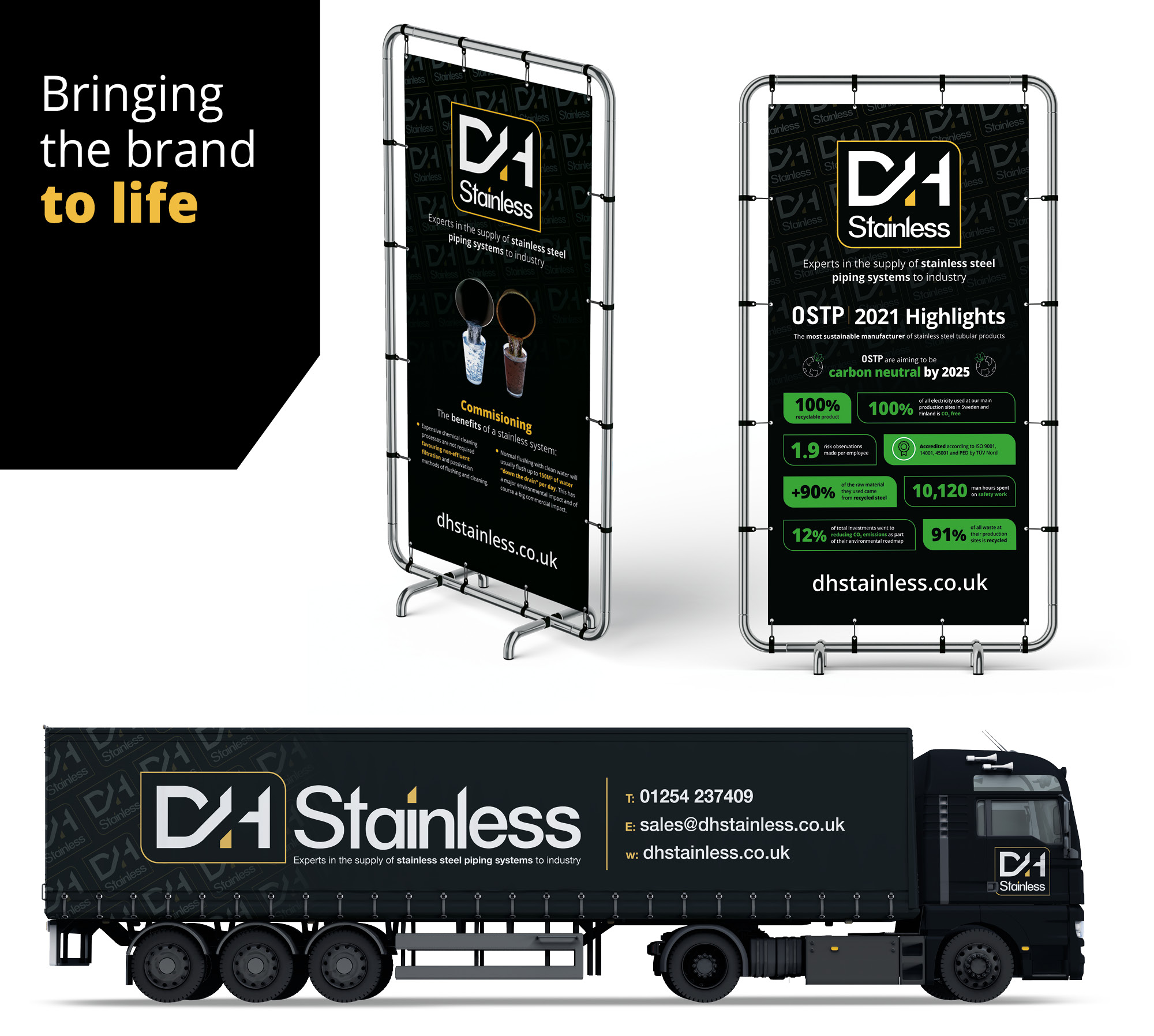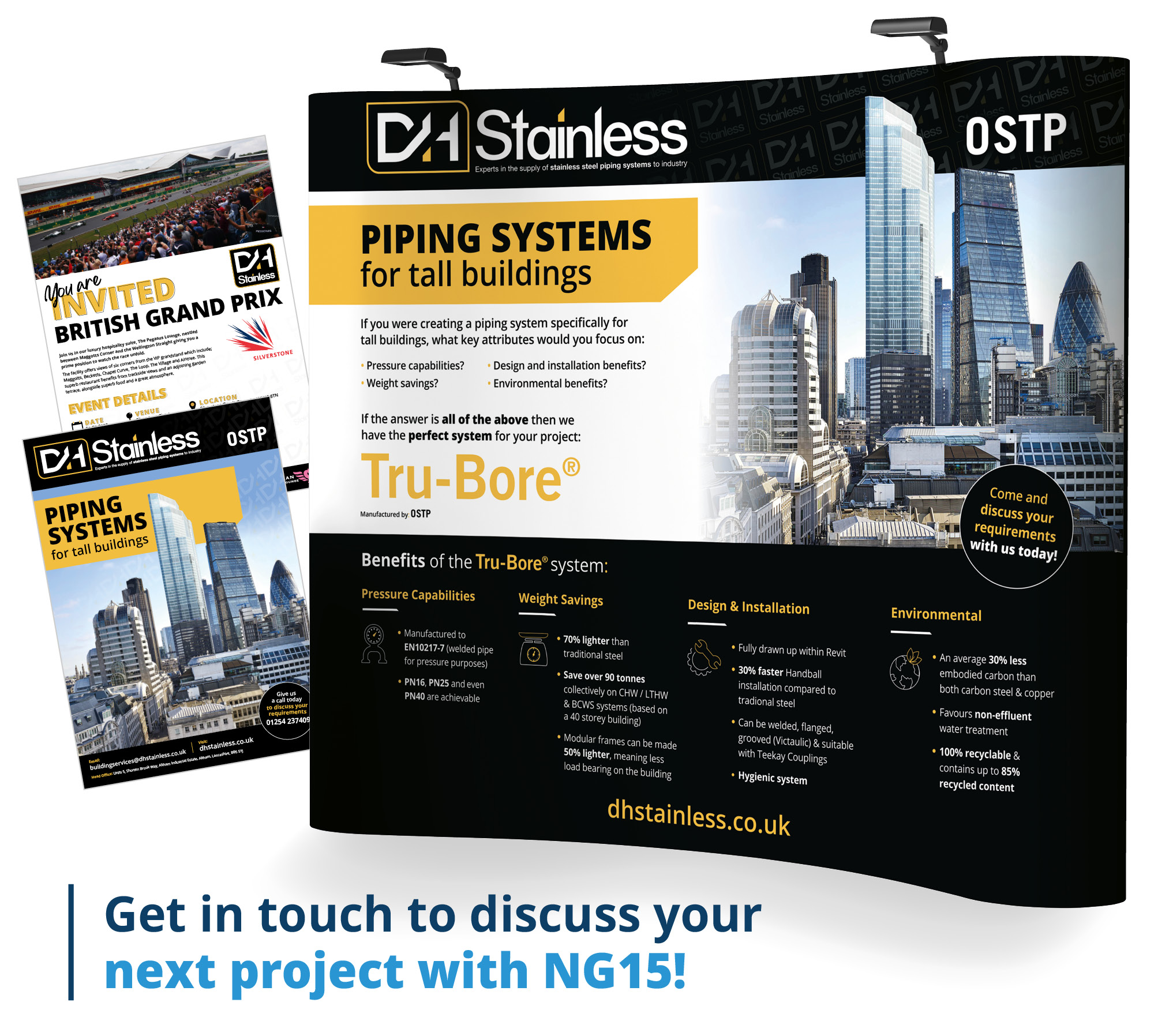 Check out their website and see what they're all about and the products they have to offer!
Get in touch with us today to discuss details of your next project and see how our Creative Team can help you.