Peco Electrics Wholesale – Digital Monitor Adverts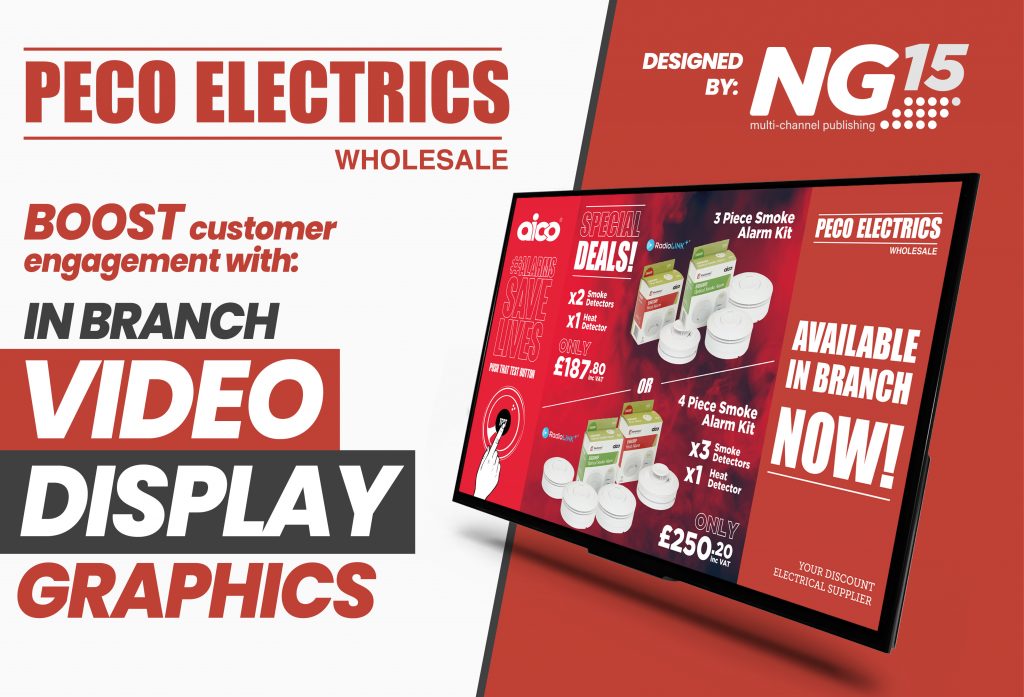 Digital Monitor Adverts: Engaging your customers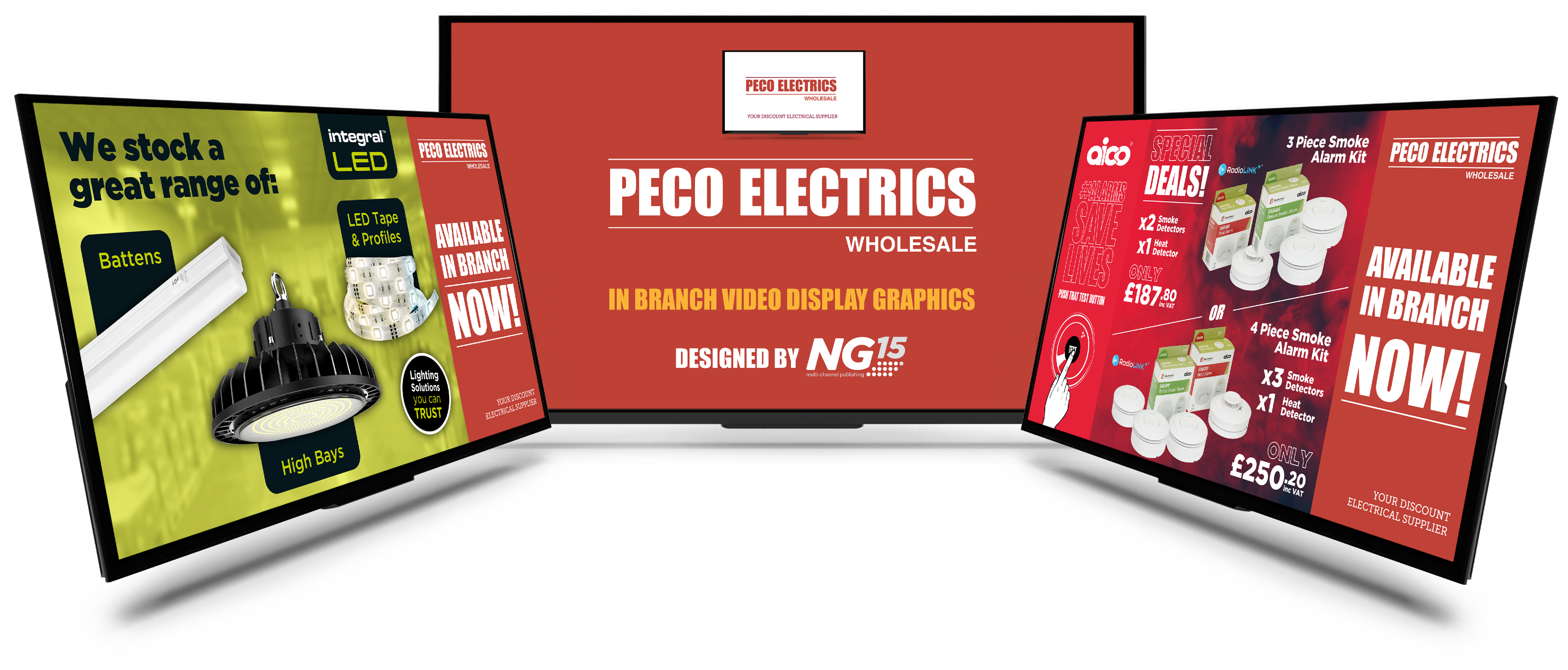 NG15's digital team have created a series of eye-catching, promotional (in-branch) Digital Monitor Adverts, to help Peco Electrics Wholesale's promote their seasonal 'heating and lighting products' to their customers.

The adverts are composed of five, short, animated templates that repeat and scroll through a series of featured products from Rointe, Ansell, Integral-LED, Heatmat and AICO. Moving forward, the adverts can easily be updated and changed to suit Peco Electrics's on-going marketing campaigns.
Digital Monitor Adverts can be used for a range of promotional activity including:
– Partnership products
– Own brand products
– Seasonal Campaigns
– Clearance, Offers, Discounts
– Websites & Catalogues
– How to get a Trade Account
– Great service / Next day Delivery
Benefits include:
– Increase in-Store Sales
– Improve Customer Experience
– Improve visibility of individual products or brands
When your monitor display advertising is kept fresh and up-to date, they will increase customer engagement, and make a positive impact to your sales uplift. They also help customers to understand the wider range of products and brands you stock.
PROMOTIONAL ADVERT OFFER for WHOLESALERS
We can produce your in-store Monitor Display Adverts.
Offer includes:
– x 5 Monitor Display Adverts £360.00 (excluding VAT)
– TV Memory Stick Included
– Quick turn-around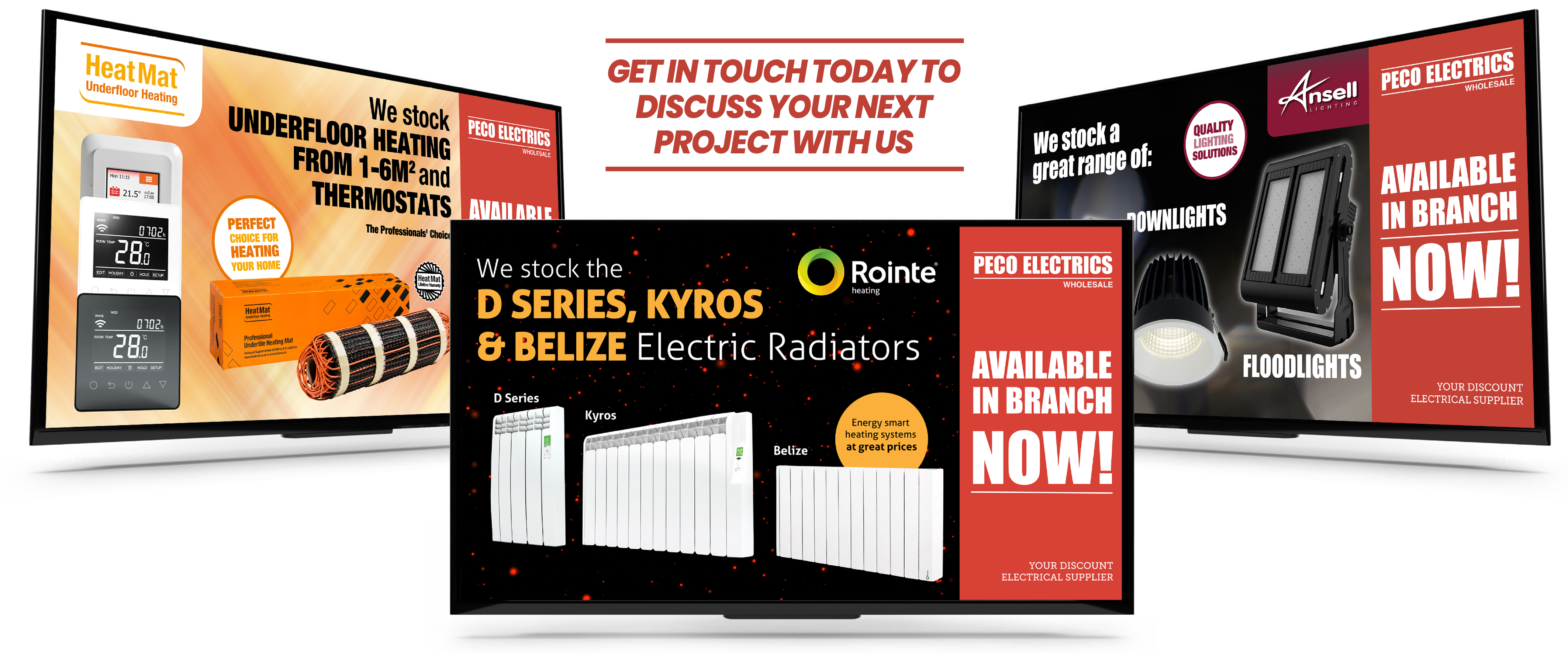 Affordable Digital Advertising Packages
NG15 are also providing marketing and digital advertising packages, that will give you everything you need to promote your business successfully in-store and online.
Our digital advert packages are designed to fit your business's unique needs, and help you stick to your budget.
To find out more contact Suzanne:
T: 01623 886 992
E: suzanne@ng15.co.uk