We are EW Industry Initiative Award Winners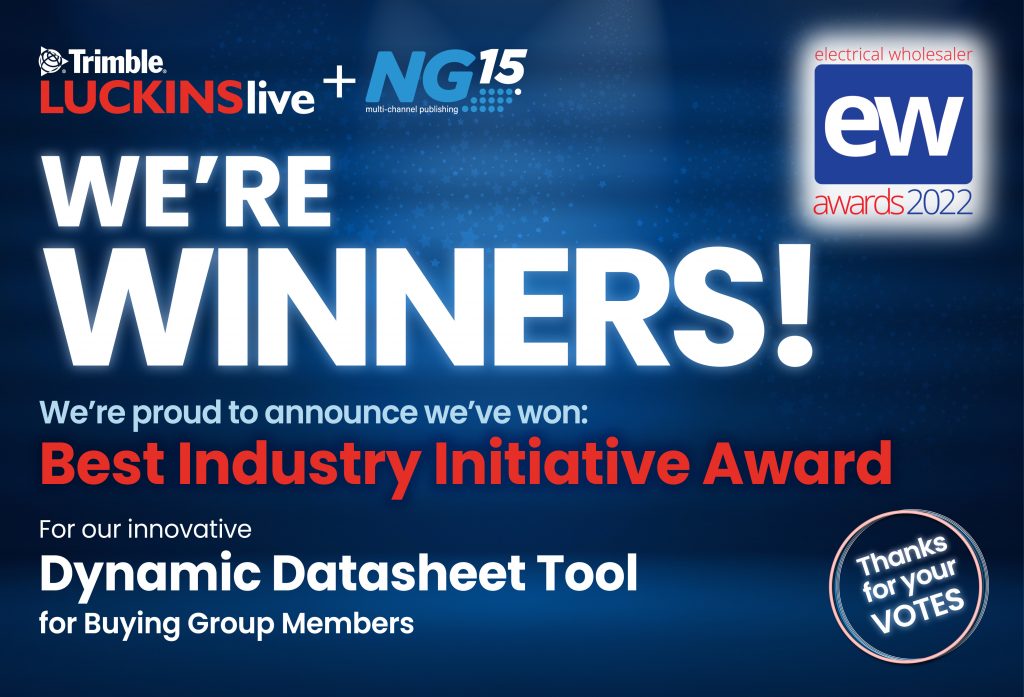 Trimble Luckins & NG15's 'Industry Product Datasheet Generation Tool' Wins Best Industry Initiative Award
We're so proud and delighted to announce that we have won the 'Best Industry Initiative Award' at the EW Awards 2022.
We headed off to London for the awards on Thursday 13th October and quite honestly did not expect to win. We were simply happy to be at the Chelsea Harbour Hotel in London supporting and celebrating with many of the manufacturers and wholesalers we work with, who were being recognised for their achievements. To also win an award ourselves, was simply the icing on the cake for Trimble Luckins and NG15 Ltd.
We are particularly proud because the EW Awards were decided by votes, therefore we won because our customers voted for us.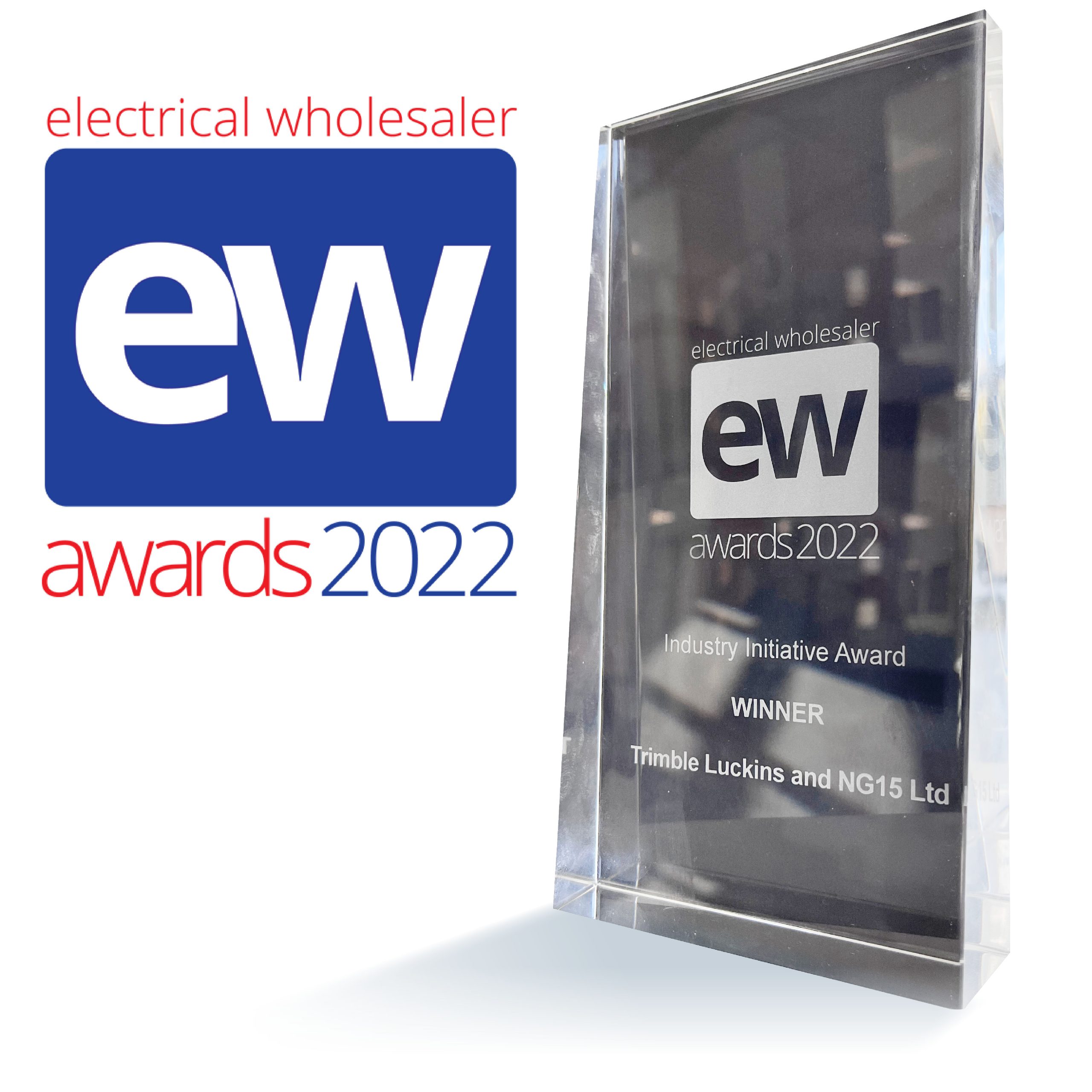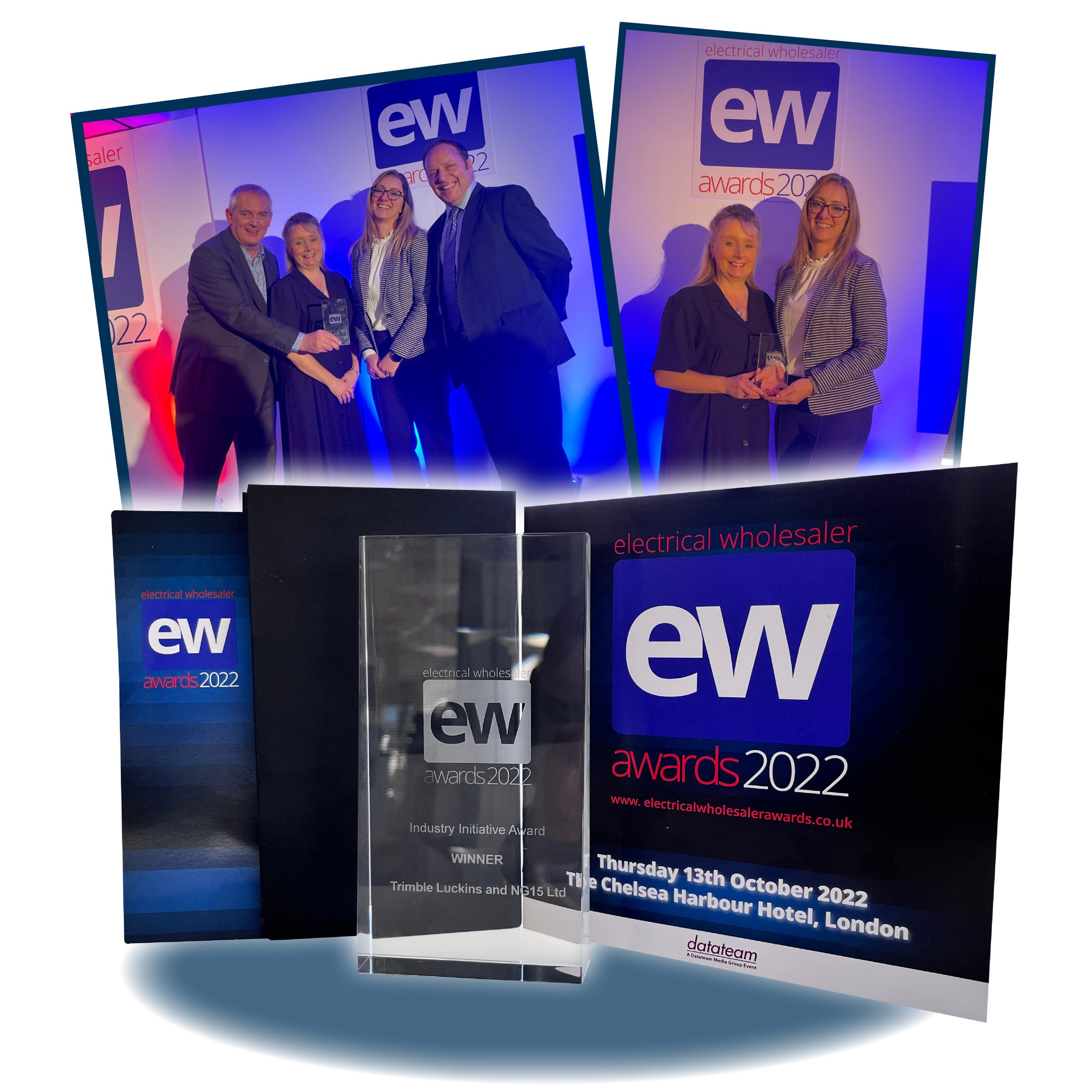 The fact that so many of our customers are appreciating the hard work and effort that we have been putting into significantly improving the quality of product data for delivery and consumption across our industry sector, means absolutely everything to us.
Since joining in partnership with Trimble Luckins just over a year ago, our unique 'Product Datasheet Generation Tool' is provided free of charge to all buying group members, and just the start of a much wider initiative to show how product data can positively engage with customers. Great data is a differentiator for manufacturers and their businesses and assists wholesalers in delivering fantastic customer service, as well as setting the foundations to deliver industry initiatives such as CCPI.
We would like to thank the EW Awards team for a superb event and send our congratulations to the other 'highly commended companies' and all of the winners.
Thank you to everyone who voted for us, you've inspired us and made us very happy.
Article written by: Suzanne Adgar, Managing Director, Ng15 Ltd